For volunteers on research:
For researchers:
To booking system
Multimodal and Functional Imaging Laboratory
​
(MAFIL) is an open laboratory established at Masaryk University within the scope of the Central European Institute of Technology project (CEITEC). The laboratory provides modern imaging services, particularly in the area of neuroimaging and human brain mapping, as well as imaging of other parts of human body. MAFIL activities are based on methods such as human MR imaging in a strong magnetic field (including MR spectroscopy) and electrophysiological technique (high-density EEG, simultaneous electrophysiological measurement and MRI). MAFIL expert reports focus mainly on functional and structural brain (head) mapping, because the laboratory was established to serve the needs of neuroscientific research. Since MAFIL performs measurements on live subjects, the access to offered services is governed by specific organizational and operational guidelines.
The open laboratory is a part of the European research infrastructure EuroBioImaging and the national research infrastructure Czech-BioImaging funded by the Czech Ministry of Education, Youth and Sports. Thanks to the involvement of research infrastructures in the project, the laboratory is open to all interested parties from the Czech Republic and abroad (see "Access modes")
View the laboratory on 3D panoramatic virtual tour:
News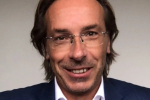 09.01.2023
Forbes magazine has published a ranking of the top 50 doctors in the Czech Republic. Milan Brázdil, who has been… Read more »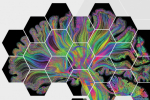 04.11.2022
28 -30/11/2022, 9:00-16:30CEITEC MU, E35/145 + AtriumYou can look forward to the following:processing and analysis of… Read more »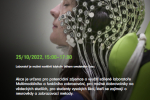 19.09.2022
Tento den otevřených dveří bude připraven speciálně pro potenciální zájemce o využití sdílené laboratoře&nbsp… Read more »